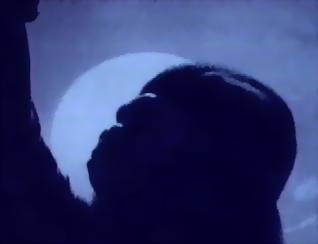 (1967) Fox
Academy Awards: Honorary award to John Chambers for special achievement in makeup effects.
Cast: Charlton Heston, Roddy McDowall, Kim Hunter, Mourice Evans, James Whitmore, James Daly, Linda Harrison, Robert Gunner, Lou Wagner, Woodrow Parfrey.
Credits: Dir: Franklin J. Schaffner; Prod: Arthor P. Jacobs; Writer: Michael Wilson; Story: Pierre Boulle, DP: Leon Shamroy; Ed: Hugh S. Fowler; Composer: Jerry Goldsmith; Art Director: Jack Martin Smith.
This Web TV F-Key saver was originally created by Owens4. The following MPEG videos are featured by personal permission, and have been donated exclusively by Bob Meir. The buttons as well as the orb will take you to your desired MPEG or web page.

This page has been visited
times.